I'm stoked to be taking my new amp to it's PLANET JAZZ debut tonight . Just got home a little while ago after purchasing this 1965 SABRE ONE REVERB amp. It was made by Gibson for Chicago Musical Instruments to be used with Farfisa organs! But they're also supposed to be great jazz gtr amps.
50 watts. Solid state with one 15" spkr, and a big ol' horn that points out of a grill on the side of the cabinet!
I snagged it for $30 from the original owner who played his Farfisa thru it back in H.S.
vibey, isn't it? i plan on recording tonight's gig and if i get anything decent i'll share it.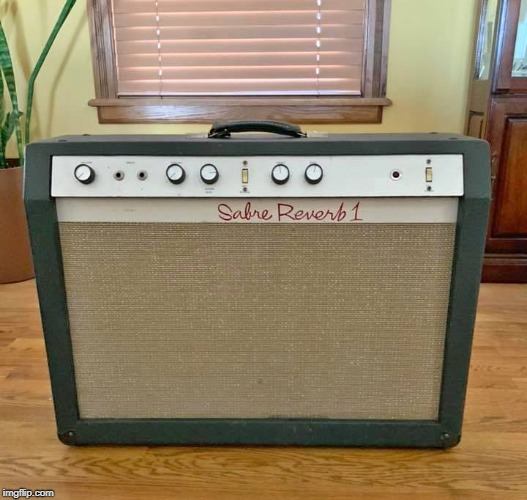 BREAD IS GREAT!

PRAISE CHALLAH!!!!