For Sale:
Top of the line 3 piece Battlefield Drum Company Custom Drum Set and a Dios Custom Shop Bubinga wood snare drum.
These drums retail for over $3200.00 new plus a 2 to 3 month wait for them to be built.
Quality of this kit is equal to DW Collectors Series, Pearl Masterworks or Reference, Tama Starclassic Maple, Yamaha Maple Custom, Truth, Pork Pie, SJC, C and C, Orange County Drum and Percussion, Dark Horse, Ayotte, etc.
This kit includes 6ply Keller maple VIRGIN (no mounting hardware holes drilled, this helps achieve a more pure and solid tone) shells, a silver glass glitter wrap, chrome hardware, and 2" tube lugs with a 50% offset pattern.
Bass Drum: 20x20" with a battlefield logo including 4 holz rings and DW style Spurs
Floor Tom: 14x12" with a DW style cradle and legs
Rack Tom: 10x8" with a RIMS style mount and tom holder
Snare Drum: 13x6" Dios Ddrum Bubinga wood snare with Die Cast rims, Baltimore Style lugs with no offset, and a Java (Coffee Brown) Glass Glitter Wrap.
2 Battlefield Drum Co. tee shirts
These drums have always been kept in a smoke free environment. They have NEVER been toured. They have been babied and kept in SKB cases (not included) when not played. I have owned them for a year but other than the normal pedal rash they look brand new.
I have had numerous compliments on the sound and appearance of this kit. It sounds AMAZING!
You will not find a kit anywhere else that sounds this good for this money!
Save over $1800.00 and skip the build time wait!!!!
I'm only asking $1300!!!
I also have a Roland V-drum 2 zone mesh pad (you can program it to trigger two different sounds on one pad!) and a mount and a monster cable. I have used a few times. Sells new for $175. I will throw in for $100 more if you want.
I also have a 20" Zildjian K Custom Ride for $200.00. Indestructable and very dynamic with a bright clear bell. Dave Weckl plays one ans well as Carter from Dave Mathews Band and Tim Alexander from Primus.
I really don't want to sell this stuff but I lost my job and I have to pay rent so my loss is your gain!
If you want it all for a deal I will do the drums, ride, and pad for $1600.00 so you save another $50.00!!!!
Thanks for looking!
Got a question? Just gimmie a call anytime @ 417-207-3432 and ask for Nate
I will also consider selling ALL my gear in a bundle.
This would include:
Battlefield 3 piece kit w tom arm (if purchased in bundle: comes w/ soft floor tom case)
Dios Bubinga snare (if purchased in bundle: comes w/ a foam lined soft case)
Roland 2 zone vdrum pad w mount
1 Yamaha high end boom/straight stand
1 older Tama double braced straight/boom
1 PDP straight/boom
2 accessory clamps
1 clamp on fully adjustable cymbal mount by Tama
1 boom clamp cymbal mount by Tama
1 Yamaha high end snare stand
1 Yamaha high end telescoping/straight/boom arm
1 Tama First Chair Throne (bicycle style)
1 Tama Iron Cobra Two Legged Hi-Hat Stand w/ Double Pedal Attachment
1 Tama Iron Cobra Power Glide Double Pedal w/ Hardcase and Extras
1 Tama Rythmn Watch Programmable Metronome and drumset mounting rod
1 Zildjian K Custom Ride 20"
1 Zildjian Oriental China Trash 18"
1 Zildjian Zil-Bel 7"
1 Zildjian Z Custom Hi-hat w/ Paiste bottom
1 Sabian Paragon Splash 8" minor keyholing
1 soft cymbal case
I will sell the whole rig for $3400 or best offer!
You Save Over $2200.00!!!!!
Pick up only on Bundle.
Thanks for looking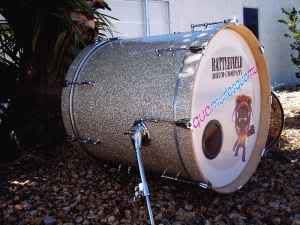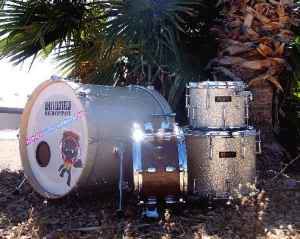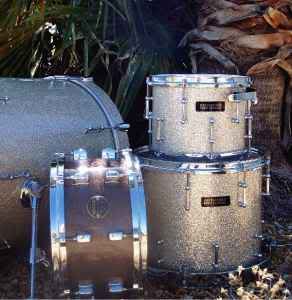 [/img]